Hello My Dear Witches…!
One of the accompaniments for the Christmas and New Year's Eve dinner par excellence in Venezuela is the Pernil Horneado, and in my family it has become a tradition to prepare it on December 31st, so that we receive the coming year with food at the table and dining together as a family.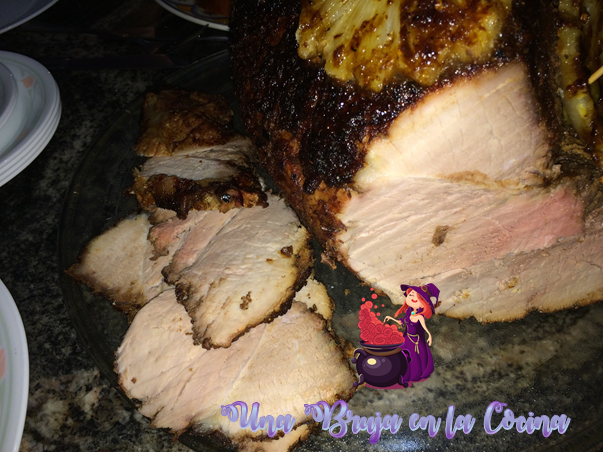 I must say that the preparation of this hind leg is somewhat long, as it has a maceration period of at least 12 hours, and its cooking is equally slow, however the result is definitely exquisite, this piece of pork tends to be somewhat dry if it is not given its marinating time and if cooking is not adequate.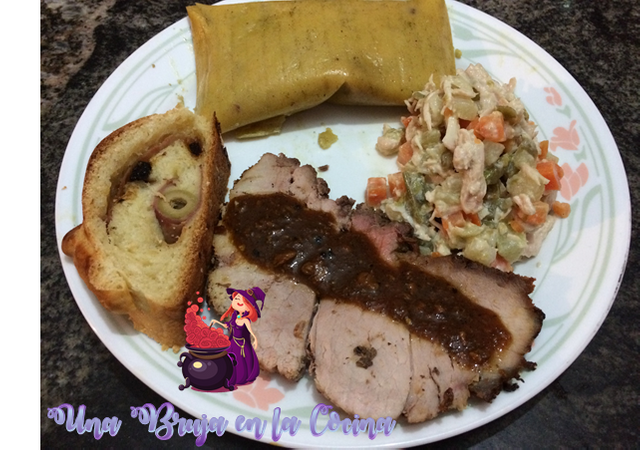 Baked Pork, ham bread, hallacas and chicken or chicken salad, are the main components of a traditional Christmas dish in our country, and then I will show you how to prepare a baked pork in my own way. Enjoy!.
Ingredients
1 Boneless hind leg piece, 7 Kg
1 Cup of chopped pineapple
660 ml of beer
1 Cup of white wine
3/4 cup lemon or orange juice
300 g fresh ginger
3 tablespoons of sugar
3 tablespoons of salt
1 tsp ground black pepper
1 tsp. dry thyme
1 tsp dry oregano
1/2 tsp. of cloves
Pineapple slices in syrup for decoration (optional)


Preparation

Difficulty level: Medium
Preparation Time: 12 hours of Marinating // 30 Minutes
Baking time: 1 Hour for each kilogram
We begin by preparing the marinade for our pork, we place in a blender, the chopped pica, the lemon or orange juice and the white wine.

We continue adding the chopped ginger, and the spices along with the salt and sugar, we process everything for about 5 minutes and then we add the beer.

Once our marinade is ready, we proceed to prick the leg on all sides with the help of a fine knife, this will help the mixture penetrate better into the meat, helping to give more flavor to it, after this we bathe our leg with the marinade and leave it in a container where it is completely covered, for the next 12 hours. After this time, we remove the excess liquid and press it with the help of a string.

After pressing the hind leg and having removed the excess liquid, we proceed to seal it, for this I use a baking pan or tray, by the size of it, with a little hot oil, and high heat, we are sealing on all sides, to obtain a beautiful golden color, once sealed, we take it to a preheated oven at 180 ° C, and leave it there for about 3 hours. Then let it rest for a couple of hours.

The liquid that we have left to marinate the pork, we take it in a pot to low fire and we let it reduce, after resting the pork leg, bathe it with this sauce and take it back to the oven for a couple of hours more, in the same way to 180 °C. After this time, we decorate with the pineapple, and in my case I put olives without seed, we take it to the oven again for one more hour, and we already have our baked Pernil ready.

It is advisable to let the pork rest for a while before cutting it, I tell you that another of the things I love to eat with this pork is sandwich and arepas, which is usually what we eat the first days of the year for breakfast, is really delicious, accompanied by a good fresh salad, is "THE GLORY".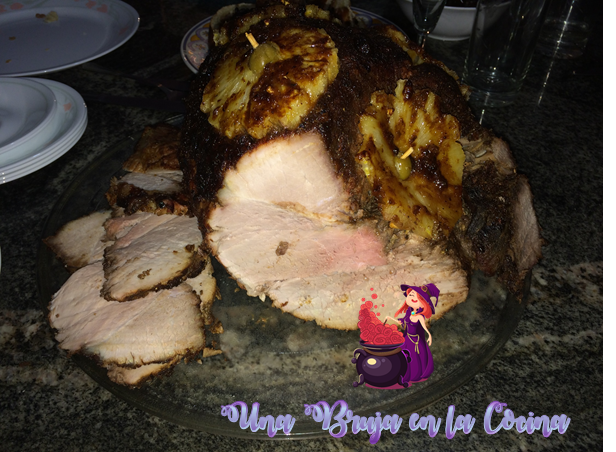 Images of my property, taken with the lens of my Ipad 2, and edited in PowerPoint 2013
Thank you for taking the time to read this publication, if you have any questions, criticisms or suggestions, I'd appreciate it if you'd leave it in the comment box, and remember, you can also do magic in the kitchen!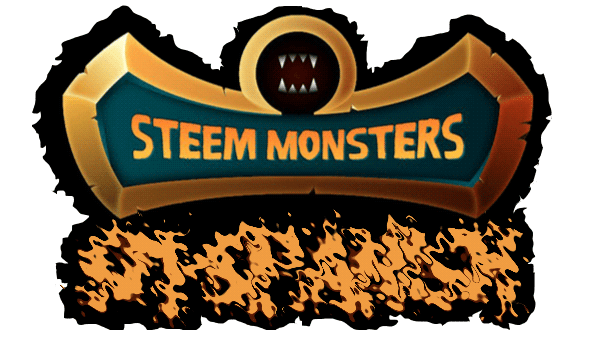 @SM-Spanish Community Discord 
---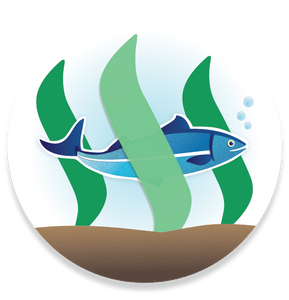 Ven and supports @Aggroed as Witness in https://steemit.com/~witnesses
---