Hola Mis Queridos Brujitos…!
Hace unas semanas vengo con la idea de preparar una Torta de Batata, pues realmente muchos me habían comentado que era muy rica, sin embargo no había tenido la oportunidad de probarla, hasta que me decidí a prepararla, pues conseguí unas deliciosas batatas en el súper.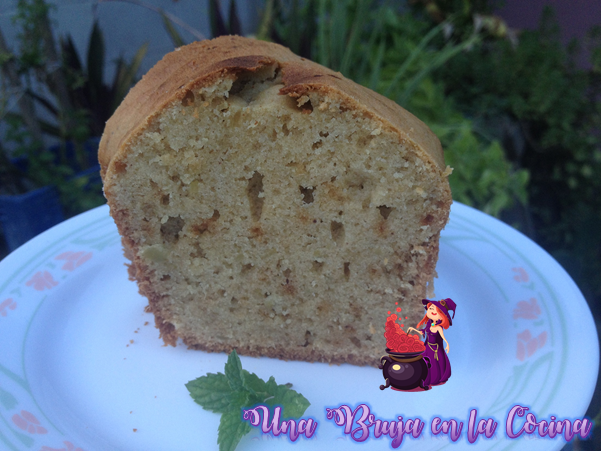 La batata en si es uno de mis tubérculos favoritos, pues su sabor dulce le hace resaltar en cualquier preparación, e incluso son fanática de comerla sola, bien sea hervida o al vapor. Y la idea de preparar una torta o budín con ella realmente me tenía intrigada. La verdad es que quienes me habían comentado que era rica, se quedaron cortos, pues es realmente DELICIOSA, y tiene una textura muy diferente a la que me imaginaba, pues por ser un tubérculo de textura similar a la papa o a la calabaza esperaba un budín más apelmazado, y realmente es muy esponjoso.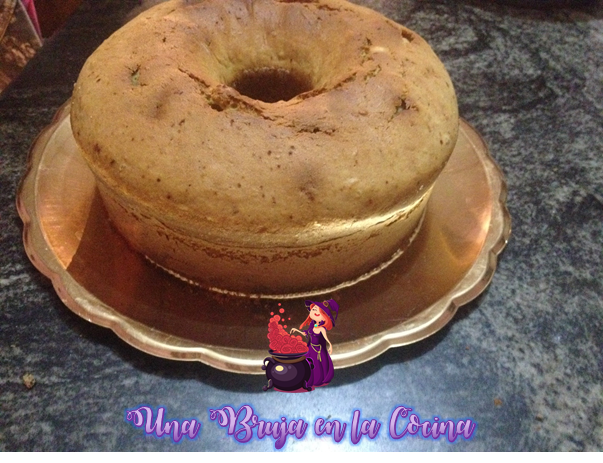 La preparación de este delicioso budín, es una de las cosas que más me gusto, pues es sumamente fácil y no requiere de muchos ingredientes, de verdad que se ganó un lugar entre mis favoritos, y ¿Adivinen qué?, a Mi Mathias ¡Le encanto! Pero acompáñenme y les muestro como la pueden elaborar ustedes mismos.
Ingredientes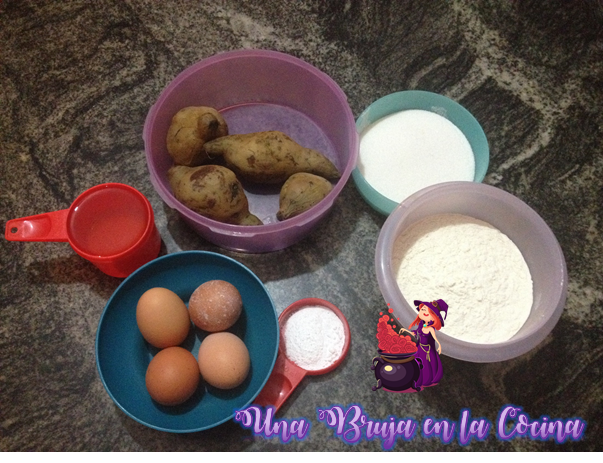 400 gr de batata cocida al horno o al vapor
400 gr de harina de trigo
1 Cdta de bicarbonato de sodio
280 gr de azúcar
4 Huevos
1 Taza de aceite de girasol o de maíz
1 Pizca de sal
Preparación
Nivel de Dificultad: Bajo
Tiempo de Preparación: 10 Minutos
Tiempo de Cocción: 90 Minutos
Tiempo Total: 100 Minutos
Rendimiento: 8 Porciones
Es importante que la batata sea cocida al horno o al vapor, pues de esta manera no absorbe más liquido del deseado, luego de haber pelado las batatas las trituramos un poco, y en un tazón agregamos los 4 huevos y batimos hasta que al menos doblen su tamaño, esto nos tomara unos 2 minutos si usamos batidor eléctrico.

Luego de batidos los huevos, agregamos el azúcar y continuamos batiendo hasta disolver, seguido agregamos el aceite sin dejar de batir, hasta emulsionar bien, para luego adicionar la batata, mezclamos muy bien hasta que no se vean trozos grandes de batata.

Una vez obtenida la textura deseada de la mezcla, procedemos a agregar los ingredientes secos, para lo cual mezclamos el bicarbonato de sodio, la sal y la harina de trigo y tamizamos sobre nuestra mezcla, procedemos a integrar bien con ayuda del batidor hasta que no veamos grumos de harina, volcamos sobre un molde para budín o en una bandeja de unos 23 cm de diámetro, previamente enharinada.

Llevamos a un horno pre calentado a 180 °C por aproximadamente 90 minutos, o hasta que al introducir un palillo este salga limpio. Ahora solo nos queda dejar enfriar para desmoldar y disfrutar de esta delicia, que estoy seguro que al igual que a mí, los dejara enamorados. Ideal para disfrutar con una buena taza de café o un delicioso vaso de leche con vainilla helada.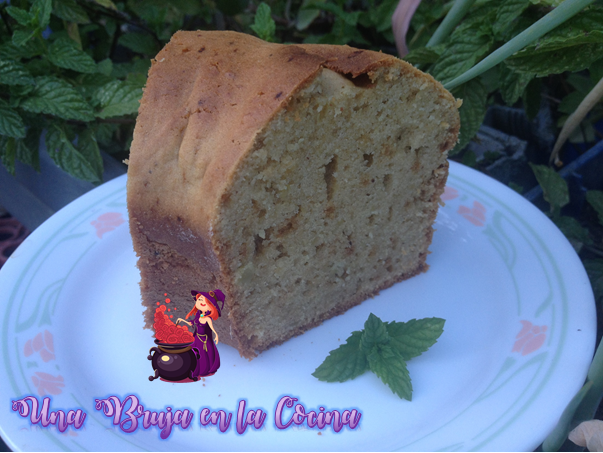 Su textura es esponjosa, y su sabor realmente delicioso, gracias al aporte de dulce que le da la batata no es necesario usar una alta cantidad de azúcar, lo cual es un punto a su favor. Pueden agregar si lo desea un toque de canela que le aporta también un extra de sabor. Espero puedan probarla y me cuenten que tal les fue.
Imágenes de mi propiedad, tomadas con el lente de mi Ipad 2, y editadas en PowerPoint 2013


Gracias por dedicar parte de su tiempo para leer esta publicación, si tienen alguna duda, crítica o sugerencia, les agradecería dejármela en la caja de comentarios, y recuerda, ¡Tú también puedes hacer magia en la cocina!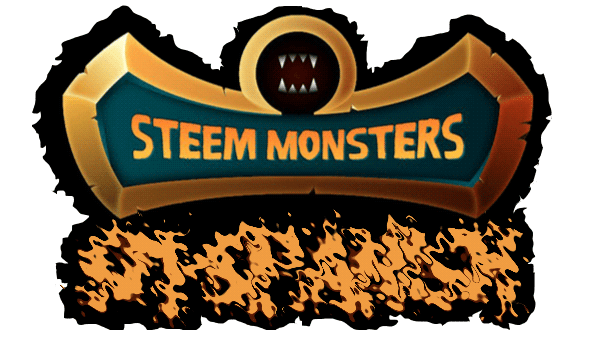 @SM-Spanish Community Discord
---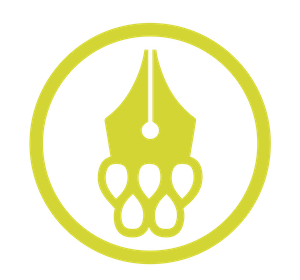 Ven y apoya a @Cervantes como Witness en https://steemit.com/~witnesses
---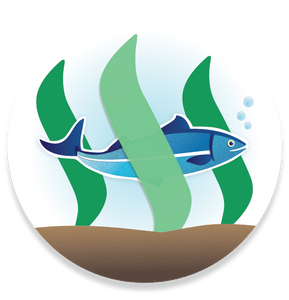 Ven y apoya a @Aggroed como Witness en https://steemit.com/~witnesses
---
Hello Dear Witches…!
Yesterday was my little cousin's birthday, she loves 3 milks cake, and also loves my cakes and sweets, well I think all children love sweets, the truth is that for a few months now I was commenting that I wanted to make this delicious cake for her birthday, and could not escape the commitment, she is also very good girl and deserves it.
To make the 3 milks cake, you need a basic vanilla cake, which is very easy to prepare, making this cake as well as delicious very practical, the truth is that a few years ago, I found a cake very elaborate and even difficult, until one day I decided to prepare it and really became one of my many favorites.
In this publication I will share with you how to make a basic sponge cake, which is used both to make a 3 milks cake, and to make cakes stuffed or bathed with syrup, it also serves as a base for making pioneers or gypsy arms, this dough is really quite versatile, as it is made from the soletilla dough, which is also used to make delicious biscuits. But come with me and I'll show you how easy it is. Enjoy!
Ingredients
360 g all-purpose wheat flour
360 g sugar
12 Eggs
Additional
Lemon zest
Vainilla
1 tsp Sodium Bicarbonate
Preparation 
Difficulty level: Low
Preparation Time: 10 Minutes
Baking time: 35 Minutes
Time Total: 45 Minutes
Portions: 18 Portions
To begin this preparation, separate the egg whites and yolks from our eggs, and place the egg whites in a bowl, which we will beat with the help of an electric mixer (this makes the job easier and faster), for approximately 5 minutes, until they are at the point of snow.
With the egg whites beaten to the point of snow, without stopping to beat we begin to add the yolks, of one in one, beating constantly, so that the preparation does not lose the air, when we have finished adding the yolks, we begin to add the sugar, little by little until incorporating it completely. In this moment we can add the vanilla and the grated lemon rind, or the flavoring of your preference. Add and beat a little more to integrate.
On the other hand we add the sodium bicarbonate to the wheat flour and mix, we add the dry ingredients with the help of a sieve or strainer, this operation we do in 3 or 4 parts, and integrate them with the help of a palette and with movements envolventes, not to take the air out of the mixture.
With our mixture already ready and all its ingredients well integrated, we only have to pour over a previously floured mould (if you need to unmould this sponge cake, it is advisable to use baking paper in the mould), and take it to a preheated oven at 180 °C for 35 minutes, or until when a toothpick is inserted it comes out clean.
In this opportunity for the quantity of ingredients that you use, occupy a mold of 30 x 50 cm, it is important to comment to them that the ingredients can vary, calculating that, by each egg they must use 30 gr of sugar and 30 gr of flour of wheat. This way they can adjust to the mold of your preference and also to your budget.
Ideal to prepare cakes in layers, filled with a good pastry cream, or a good whipped cream with fresh chopped fruits and chocolate pieces, this sponge cake is really the base for delicious desserts. And you, what would you accompany it with or combine it with?
Images of my property, taken with the lens of my Ipad 2, and edited in PowerPoint 2013
Thank you for taking the time to read this publication, if you have any questions, criticisms or suggestions, I'd appreciate it if you'd leave it in the comment box, and remember, you can also do magic in the kitchen!
You can also find me in Our Friend's Discord Chat @Repollo
https://discordapp.com/invite/6r8ehUt
You want to find the best culinary content on the net, but don't go hungry, you must go to  @Steemkitchen 
https://discord.gg/DuUgyKx