Many times we are reluctant to make a recipe for not having the necessary ingredients, or simply because some of these are not to our liking, in my case I try not to limit my recipes, and this is why I always look for alternatives to always carry them out, such is the case of these delicious cookies with chocolate chips that today I show you.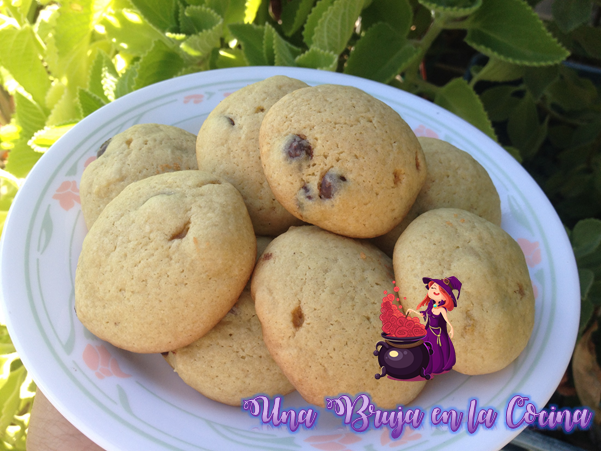 One of the main ingredients of the original recipe is butter, which adds flavor and texture to our cookies, however we can replace it with oil or any other fat, including cream milk, particularly for these use corn oil, whose flavor is neutral and does not alter the delicious final flavor of the cookies.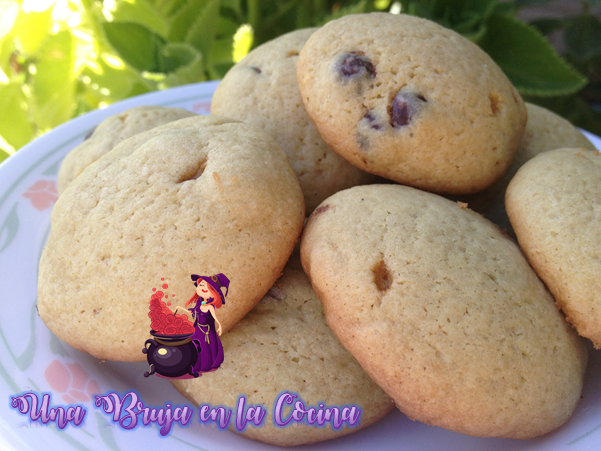 I must honestly say that I have become a fan of preparing cookies, because in general they are easy preparations, with few ingredients, and that do not take up much time, in addition to Mi Mathias loves them and I always try to have them for their snacks. But come with me and I'll show you how to make these delicious cookies with chocolate chips, without butter.
Enjoy!
Ingredients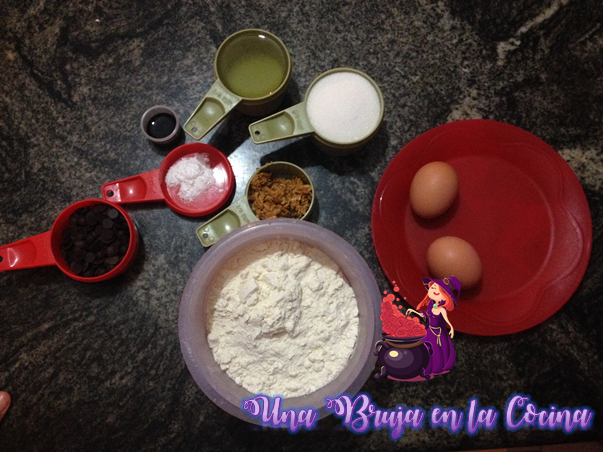 2 1/2 cup wheat flour/li>
3/4 Cup of sugar
1/4 cup moscabado sugar
2 Eggs
1 tsp Sodium Bicarbonate
2/3 cup corn oil
1 tsp vanilla extract
1 Pinch of salt
1/2 cup chocolate chips







Preparation






Difficulty level: Low
Preparation Time: 10 Minutes
Baking time: 12 Minutes
Time Total: 22 Minutes
Yield: 48 Biscuits



To begin in a bowl, add the eggs, the refined sugar and the moscabado sugar, we beat very well to integrate everything and to dissolve the sugar, then we add the oil and the extract of vanilla and we continue beating until emulsifying.





On the other hand we mix the wheat flour with the sodium bicarbonate and salt, we add to the previous mixture, with the help of a sieve or strainer, and continue mixing with the help of a palette, this will take us a couple of minutes.




Last but not least, we add the chocolate sparks, you can add more or less, everything depends on how much chocolate you want in your cookies, I can not add as much as I would like, then My Mathias does not sleep hahaha. We mix up to integrate very well and we form our cookies with the help of our hands. Take them to a preheated oven at 180°C for about 12 minutes or until they start to brown from the bottom.

<<font color=#38B0DE>-= Proudly Presents

Be careful to leave enough space between the biscuits as they double in size. They are really delicious and very soft. You can add lemon or grated orange, replace the chocolate chips with candied fruits or raisins, this dough is basic to make the biscuits you want.





Ideal to accompany a good glass of milk or a delicious cup of coffee, or as my little cyclone eats them, alone, they are really delicious, and you, with what would you accompany them?



Images of my property, taken with the lens of my Ipad 2, and edited in PowerPoint 2013



Thank you for taking the time to read this publication, if you have any questions, criticisms or suggestions, I'd appreciate it if you'd leave it in the comment box, and remember, you can also do magic in the kitchen!




@SM-Spanish Community Discord

---




Come and support @Aggroed como Witness en https://steemit.com/~witnesses

---